Central Youth Network is powered by the wonderful staff of the Central Territory's Territorial Headquarters Youth Department. We would love for you to get to know who these people! We think it is important for you to get to know the staff who strives to get you the materials and resources you need to help make your ministry the best it can be. We also want you to know that we pray for you constantly and are always here to help you. Contact us if you need any help or guidance! We want to
INSPIRE

you. We want to

EQUIP

you with the tools and skills to help push your ministry further along its course. We want to

DEVELOP

you to be the best that you can be, to be the best YOU you can be.
---
Major Monty Wandling|Territorial Youth Secretary  
"Hi." I am Monty Wandling and I have been married to my wife, Angela, for almost 23 years and have two children: Grace (18), and Blain (11). I am the youngest of three boys born to officer parents and was commissioned (ordained) in 1995 as a Messenger of Hope. I have been a Corps Officer at three wonderful corps (Brooklyn Park, MN, Olathe, KS, and Royal Oak, MI) for a total of 15 years. I spent three years as a Divisional Youth Secretary (Eastern Michigan), and finishing my second year as the Territorial Youth Secretary.
I love being outside in God's creation and especially enjoy archery and bow hunting. It is this passion that the Lord used to help begin The Salvation Army Outdoors initiative. I also enjoy weight training, motorcycles, and long walks on the beach (are you really reading this?) I am a student of God's word and enjoy sharing the good news of Jesus Christ!
---
Major Angela Wandling|Assistant Territorial Youth Secretary 
Major Angela Wandling is the Assistant Territorial Youth Secretary. She and her husband Major Monty Wandling oversee the youth work for the Central Territory. Major Angie has always had a heart for youth ministry as a corps officer, Divisional Youth Secretary and now at THQ. Coming from a background where her own youth pastors, Sunday School teachers and family played a key role in her spiritual development, she sees the value and importance of sharing her gifts for youth today. Major Angie's desire is to see each young person have a personal growing relationship with Jesus, a love for the Word, and know they have a meaningful place to belong in the body of Christ.
---
Sharon Waiksnoris|Territorial Youth Development Specialist (Ages 0-5)
Sharon Waiksnoris is a Youth Development Specialist in the THQ Youth Department who resources and helps administrate Junior Soldiers, youth Sunday School, and VBS. Sharon started working with young people at her corps when she was in Junior High School! Over the years, she has been a leader in almost every Army youth program. Currently, she is a Preschool/Kindergarten Sunday School teacher at her corps, Norridge Citadel. Her love for children led her to earn a BA in Elementary Education (Eastern University, St. Davids, PA) and a MA in Reading(Montclair State University, Montclair, NJ). Sharon loves to read, do crossword puzzles, Bible study and spend time with friends and family, especially her fun-loving grandchildren…not necessarily in that order!  Sharon knows the value of children's ministry and is thankful that she heard and accepted the Gospel message as a child. Sharon's desire is to keep the importance of ministering to the hearts and souls and bodies and minds of our children an intentional part of every youth program as well as showing kids, even in casual interactions, that you care about them.
---

Jerrie Miller|Territorial Youth Development Specialist (Ages 6-10)
Jerrie Miller has been apart of our team since 2000. Jerrie accepted Christ in 1965, in which she was introduced to Christ, her Savior and life-saver, by a faithful Girl Guard leader who saw past a tough outer shell and loved her to Jesus. This then lead to her ministry here. She is our Character Building Programs Specialist, runs the TSA Outdoors Curriculum Development and Outreach, and is a Youth Development Specialist for ages 6-10 years old. Youth is her passion and she lives it out each and every day.
---
Barb Higgins|Territorial Youth Development Specialist (Ages 14-17)
Barbara Higgins draws from more than 40 years experience in ministry with preteens and teens.  Barb taught public school for 34 years after completing her master's degree in secondary education.  Currently she is the Territorial Director of Youth Ministries for the Central Territory. She has been married to her husband, Edward for 39 years, has two married children and six grandchildren.  Her greatest desire in life is that teens will become fully devoted followers of Jesus Christ.  Her love for God and for teens is what motivates her day by day.
Eric Himes|Director of Young Adult Ministries
Eric Himes is the Central Territory's Director of Young Adult & Worship Arts Ministries, which means he works with young adults ages 18-29, leads the Central Territorial Worship Band called The Singing Company and provides worship resources and training for worship bands. He is passionate about encouraging leaders to use their unique gifts to build God's Kingdom. If you want to talk to Eric, these are some of his favorite topics: the Chicago Cubs, Dodgeball, I'll Fight Day, Baggo, praise and worship, guitars, music, creative writing, youth ministry and the future of The Salvation Army.
Eric and his wife Cathleen will have been married for ten years and have a three year old daughter named Wendy Joy. They live in a 1930's fixer-upper with their cat Scout and attend the Oakbrook Terrace Corps.

Gerri Rajski|Youth Program Specialist
Gerri Rajski is the administrative assistant and database administrator and has worked in the Youth Department for 18 years, Gerri Rajski has a wealth of knowledge about every youth program. One of her main responsibilities is being our database administrator. It is in Gerri's nature to be a helpful resource in anyway she can. Gerri is a very active member of her church. She also uses her graphic design and computer skills in many of the youth department projects.
Since she views this position as a ministry and hopes that she is regarded as a helpful resource to the field. She enjoys spending time with family and grandchildren every chance she gets.

Dawn Tooley|Administrative Services Coordinator
Dawn Tooley is no stranger to TSA ministries.  Having grown up the child of officers, Dawn has served in various youth & adult corps ministries, as well as seasonal and full-time staff at Army camps. Dawn found great use of her administrative gifts and skills serving in a doctors' office but has truly found an affinity for them in serving as an administrative assistant at corps, divisional and now a territorial level. Her desire is to help the territorial team and you in finding answers, meeting needs and serving the Kingdom to the best of her ability.
---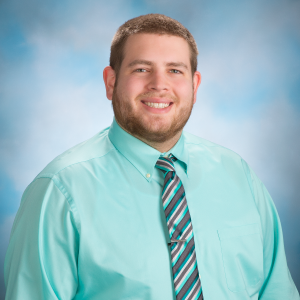 Zane Koehler|Youth Communications and Events Support Specialist
Zane Koehler has a passion of working for youth. He has always loved being apart of his youth group at the Oak Brook Terrace corps in Oak Brook, IL which led him onto the path of wanting to work with youth. Zane grew up in the army and is a faithful servant to God. One of Zane's missions, not only in is work environment, but his personal mission and ministry is to give today's youth a chance at life, show and tell them about the Risen One, and give them the greatest time they could ever have.