Central Youth Network is powered by the wonderful staff of the Central Territory's Territorial Headquarters Youth Department. We would love for you to get to know who these people! We think it is important for you to get to know the staff who strives to get you the materials and resources you need to help make your ministry the best it can be. We also want you to know that we pray for you constantly and are always here to help you. Contact us if you need any help or guidance! We want to
INSPIRE

you. We want to

EQUIP

you with the tools and skills to help push your ministry further along its course. We want to

DEVELOP

you to be the best that you can be, to be the best YOU you can be.
---

Captain Mary Kim | Territorial Youth Secretary  
It is with great joy and excitement that Captain Mary Kim joins Territorial Headquarters as the Territorial Youth Secretary. After her ordination and commissioning as a Salvation Army officer with the 2010 Prayer Warriors session, Captain Mary was appointed as the Divisional Youth & Candidates' Secretary to the Kansas & Western Missouri Division where she served from 2010-2014. Then she headed to the other side of Missouri to the Midland Division as the Corps Officer of The Salvation Army Maplewood Corps in St. Louis from 2014-2016.
Captain Mary is a 4th generation Salvationist and her parents are Colonels Paul and Anna Kim (retired), who served as missionaries from the Korea Territory to the United States and began the work of the Korean Salvation Army in North America in 1980. She has two brothers, two very lovely and patient sister-in- laws, and six beautiful, intelligent, and fun nieces and nephews (Rachel, Jane, Caleb, Joshua, Selah, and Josiah).
In addition to reading, playing music, and getting to know people, Captain Mary enjoys eating food and will definitely love meeting many new people over coffee (iced vanilla Americano), ice cream (Rocky Road or Cherries Jubilee), dessert (if it involves fruit or chocolate, that's her kind of dessert), or a meal at any Chicagoland eatery (did she mention that she enjoys eating!).
---
Captain Chris Marques | Territorial Assistant Youth Secretary 
Captain Chris Marques was born and raised in Decatur, Illinois attending the corps there as long as he could remember. His sister and him both became Jr. Soldiers and later Senior Soldiers with the guidance and help of their officers and local leaders. He remembers accepting Jesus into his heart at a Salvation Army camp and later receiving a call for ministry in his teen years at Youth Councils. So he worked at the corps for a few years after high school and participated in a Central Mission Team where God confirmed his call and stretched him more.
Chris entered CFOT (College for Officer Training) in the Preparers of the Way session (2003-2005). And after that he was blessed to lead 2 corps (Beloit, Wisconsin and Ishpeming, Upper Michigan). Although Chris was interested in missions, it was not until 2011 that the door opened for him to serve in Japan as Assistant to the TYS (Territorial Youth Secretary) with a later addition of Assistant Corps Officer (Suginami Corps). There, Chris learned what it was like to be a minority, and experienced many joys and challenges using a second language in a different culture. After 7 years in Japan, he felt it was time to return home and now serve as Assistant to TYS here in USA Central. His prayer is that God will continue to use him to prepare the way for others (especially youth) to enter His kingdom. To make the rocky paths smooth and create doors for people on the outside who don't feel welcomed.
---

Jerrie Miller | Territorial Youth Development Specialist 
Jerrie Miller has been apart of our team since 2000. Jerrie accepted Christ in 1965, in which she was introduced to Christ, her Savior and life-saver, by a faithful Girl Guard leader who saw past a tough outer shell and loved her to Jesus. This then lead to her ministry here. She is our Character Building Programs Specialist, runs the TSA Outdoors Curriculum Development and Outreach, and is a Youth Development Specialist for ages 6-10 years old. Youth is her passion and she lives it out each and every day.
---
Lieutenant Amanda Keene | Territorial Christian Education Director for Discipleship 
Lieutenant Amanda Keene starting attending the Mount Greenwood Corps on the South Side of Chicago during her college years. It was her Junior year in college that she fell in love with the ministry of The Salvation Army. She graduated from Trinity Christian College with a Bachelor's in Social Work. Following graduation in 2009, she was employed as the Social Services Ministries Director in Joliet, IL then later as the Community Center Director in Blue Island, IL. She also spent a year on the East Coast in Quincy, MA as a Program Director for the corps there. After her time in Massachusetts, she returned to the Metro Division and entered The College for Officer's Training. Commissioned as an officer in 2014, she is currently in her third appointment as a single woman officer at Central Territorial Headquarters as the Territorial Christian Education Director for Discipleship.
She has two crazy sisters, a goofy brother-in-law, the most adorable nieces and nephew and parents who are just as crazy as the rest of the family. She loves to travel, loves to be with friends especially at a bonfire, her favorite place in the world is the Drive-In movie theater, she could eat pizza every day if she could find a way to not gain a million pounds, and she gets way too into movies. Lieutenant Amanda is a "hot mess" who is deeply loved by God. In all of her imperfections and weaknesses, God's strength is made perfect. She is still learning more and growing every day – a beautiful work in progress.
---
Barb Higgins | Territorial Youth Development Specialist 
Barbara Higgins draws from more than 40 years experience in ministry with preteens and teens.  Barb taught public school for 34 years after completing her master's degree in secondary education.  Currently she is the Territorial Director of Youth Ministries for the Central Territory. She has been married to her husband, Edward for 39 years, has two married children and six grandchildren.  Her greatest desire in life is that teens will become fully devoted followers of Jesus Christ.  Her love for God and for teens is what motivates her day by day.
---
Peggy McGee | Territorial Character Building Director
Peggy McGee is the Territorial Character Building Director. Having grown up in The Salvation Army, Peggy had the privilege of being both a Sunbeam and a Girl Guard and believes that the leadership and youth ministry programs of The Salvation Army helped her formulate a Christ-centered world view and build her life on the solid foundation of Jesus. After 15 years of working in non-profit youth outreach and development, Peggy joins the ministry of the Youth Department and is responsible for promoting and overseeing the Character Building programs in the Central Territory. She is passionate about youth evangelism and outreach, and finds life's greatest joy is sharing the life-changing hope found in Jesus Christ. She is excited to support the leaders of the Central Territory in this role and desires to be a part of building God's Kingdom through meaningful relationships and intentional programming. While Peggy left her home in Green Bay, WI after 12 years, she remains loyal to the Packers. Peggy and her daughter live in the western suburbs with their dog, Macy, and cat, Gizmo. They enjoy do-it-yourself projects, baking and musicals!
---
Eric Himes | Territorial Young Adult Ministries Director
Eric Himes is the Central Territory's Director of Young Adult & Worship Arts Ministries, which means he works with young adults ages 18-29, leads the Central Territorial Worship Band called The Singing Company and provides worship resources and training for worship bands. He is passionate about encouraging leaders to use their unique gifts to build God's Kingdom. If you want to talk to Eric, these are some of his favorite topics: the Chicago Cubs, Dodgeball, I'll Fight Day, Baggo, praise and worship, guitars, music, creative writing, youth ministry and the future of The Salvation Army.
Eric and his wife Cathleen will have been married for ten years and have a three year old daughter named Wendy Joy. They live in a 1930's fixer-upper with their cat Scout and attend the Oakbrook Terrace Corps.
---

Gerri Rajski | Youth Program Specialist
Gerri Rajski is the administrative assistant and database administrator and has worked in the Youth Department for 18 years, Gerri Rajski has a wealth of knowledge about every youth program. One of her main responsibilities is being our database administrator. It is in Gerri's nature to be a helpful resource in anyway she can. Gerri is a very active member of her church. She also uses her graphic design and computer skills in many of the youth department projects.
Since she views this position as a ministry and hopes that she is regarded as a helpful resource to the field. She enjoys spending time with family and grandchildren every chance she gets.
---

Dawn Tooley | Administrative Services Coordinator
Dawn Tooley is no stranger to TSA ministries.  Having grown up the child of officers, Dawn has served in various youth & adult corps ministries, as well as seasonal and full-time staff at Army camps. Dawn found great use of her administrative gifts and skills serving in a doctors' office but has truly found an affinity for them in serving as an administrative assistant at corps, divisional and now a territorial level. Her desire is to help the territorial team and you in finding answers, meeting needs and serving the Kingdom to the best of her ability.
---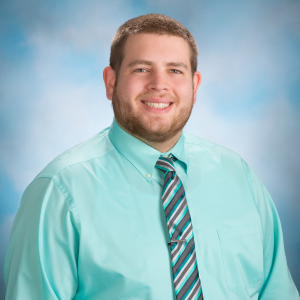 Zane Koehler | Youth Communications and Events Support Specialist
Zane Koehler has a passion of working for youth. He has always loved being apart of his youth group at the Oak Brook Terrace corps in Oak Brook, IL which led him onto the path of wanting to work with youth. Zane grew up in the army and is a faithful servant to God. One of Zane's missions, not only in is work environment, but his personal mission and ministry is to give today's youth a chance at life, show and tell them about the Risen One, and give them the greatest time they could ever have.   
---
The Central Youth Network exists to encourage and equip youth workers and officers to make an impact for the kingdom of God in their communities.
We are here because we want to see the lives of young people changed through the power of Jesus Christ. As youth leaders, you are critical to that mission, and you are important to The Salvation Army. Our aim is to get age-relevant youth development content into your hands, and to outfit you with the best resources and the latest news:
education concerning youth characteristics
support for Salvation Army programs
information on new initiatives
leadership development
youth & leader events
and much more
The Hopeful Message of the 40 Developmental Assets
The secret to helping children and youth grow into happy, healthy, and responsible adults isn't really a secret at all. Simply make a point to connect with young people: Get to know them, talk to them, understand them, help them, and build relationships with them. As a caring, trusted adult, you'll be better able to provide the building blocks young people need to succeed and reach their goals. Adult role models, guides, and friends are very important to young people. With your help, young people can begin to understand themselves and the world around them. We all know growing up isn't always easy. That's why young people need adults like you in their lives.
Research from Search Institute identifies 40 Developmental Assets that have a powerful, positive impact on young people. Children and teenagers who have high levels of these assets get involved in fewer risky behaviors and are much more likely to exhibit the positive values, such as leadership, good health, diversity, and success in school. The bad news is most young people don't have enough assets. About 59 percent of young people, ages 11–18, have 20 or fewer Developmental Assets, according to Search Institute surveys. The good news is we can change this because we all have the power to build assets in young people's lives.
To see a full list of all the developmental assets, CLICK HERE.
---
Connect With Us
Make sure to connect with us on Facebook and Twitter to stay up to date with what's happening. Contact us to let us know how we can best support you!

Contact Us
For General Inquires:
THQ Youth Department             Email: [email protected]
5550 Prairie Stone Parkway
Hoffman Estates, IL 60192