Central Youth Network is powered by the wonderful staff of the Central Territory's Territorial Headquarters Youth Department. We would love for you to get to know who these people! We think it is important for you to get to know the staff who strives to get you the materials and resources you need to help make your ministry the best it can be. We also want you to know that we pray for you constantly and are always here to help you. Contact us if you need any help or guidance! We want to
INSPIRE

you. We want to

EQUIP

you with the tools and skills to help push your ministry further along its course. We want to

DEVELOP

you to be the best that you can be, to be the best YOU you can be.
Captain Michael Hanton | Territorial Youth Secretary  
Captain Michael Hanton has served in ministry with The Salvation Army for over twenty-five years. He has served joyfully as an officer for seven of those years and currently serves at The Salvation Army Central Territorial Headquarters as the Territorial Youth Secretary.
Prior to coming to THQ in June of 2019, Captain Mike was the Divisional Youth Secretary for the Kansas and Western Missouri Division and also served with his wife Kelly as corps officers in Elgin, IL. His greatest joy is to share God's love and to bring people into a closer relationship with Jesus.
Captain Mike and his wife Kelly have been married for 19 years and have four boys, Keegan, Cole, Madden, Ryan and their lovely Yorkie Kacy. He has a passion for music, loves to golf, and dreams of his beloved Detroit Lions winning a super-bowl someday…preferably in his life-time!
Captain AJ Zimmerman | Territorial Assistant Youth Secretary 
Captain AJ Zimmerman has been an Officer since 2013. He has served in big cities such as Detroit, Chicago, St. Louis, and East St. Louis and enjoys working in the inner-city. He is currently stationed at The Salvation Army Central Territorial Headquarters as the Assistant Youth Secretary where he oversees youth programming and youth development in 11 states. Captain AJ has a passion for God's word, youth ministry and having fun!
Jerrie Miller | Territorial Youth Development Specialist 
Jerrie Miller has been apart of our team since 2000. Jerrie accepted Christ in 1965, in which she was introduced to Christ, her Savior and life-saver, by a faithful Girl Guard leader who saw past a tough outer shell and loved her to Jesus. This then lead to her ministry here. She is our Character Building Programs Specialist, runs the TSA Outdoors Curriculum Development and Outreach, and is a Youth Development Specialist for ages 6-10 years old. Youth is her passion and she lives it out each and every day.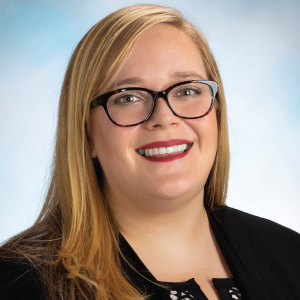 Peggy McGee | Territorial Character Building Director
Peggy McGee is the Territorial Character Building Director. Having grown up in The Salvation Army, Peggy had the privilege of being both a Sunbeam and a Girl Guard and believes that the leadership and youth ministry programs of The Salvation Army helped her formulate a Christ-centered world view and build her life on the solid foundation of Jesus. After 15 years of working in non-profit youth outreach and development, Peggy joins the ministry of the Youth Department and is responsible for promoting and overseeing the Character Building programs in the Central Territory. She is passionate about youth evangelism and outreach, and finds life's greatest joy is sharing the life-changing hope found in Jesus Christ. She is excited to support the leaders of the Central Territory in this role and desires to be a part of building God's Kingdom through meaningful relationships and intentional programming. While Peggy left her home in Green Bay, WI after 12 years, she remains loyal to the Packers. Peggy and her daughter live in the western suburbs with their dog, Macy, and cat, Gizmo. They enjoy do-it-yourself projects, baking and musicals!
Dawn Tooley | Administrative Services Coordinator
Dawn Tooley is no stranger to TSA ministries.  Having grown up the child of officers, Dawn has served in various youth & adult corps ministries, as well as seasonal and full-time staff at Army camps. Dawn found great use of her administrative gifts and skills serving in a doctors' office but has truly found an affinity for them in serving as an administrative assistant at corps, divisional and now a territorial level. Her desire is to help the territorial team and you in finding answers, meeting needs and serving the Kingdom to the best of her ability.
Zane Koehler | Youth Communications and Events Support Specialist
Zane Koehler has a passion of working for youth. He has always loved being apart of his youth group at the Oak Brook Terrace corps in Oak Brook, IL which led him onto the path of wanting to work with youth. Zane grew up in the army and is a faithful servant to God. One of Zane's missions, not only in is work environment, but his personal mission and ministry is to give today's youth a chance at life, show and tell them about the Risen One, and give them the greatest time they could ever have.  
The Hopeful Message of the 40 Developmental Assets
The secret to helping children and youth grow into happy, healthy, and responsible adults isn't really a secret at all. Simply make a point to connect with young people: Get to know them, talk to them, understand them, help them, and build relationships with them. As a caring, trusted adult, you'll be better able to provide the building blocks young people need to succeed and reach their goals. Adult role models, guides, and friends are very important to young people. With your help, young people can begin to understand themselves and the world around them. We all know growing up isn't always easy. That's why young people need adults like you in their lives.
Research from Search Institute identifies 40 Developmental Assets that have a powerful, positive impact on young people. Children and teenagers who have high levels of these assets get involved in fewer risky behaviors and are much more likely to exhibit the positive values, such as leadership, good health, diversity, and success in school. The bad news is most young people don't have enough assets. About 59 percent of young people, ages 11–18, have 20 or fewer Developmental Assets, according to Search Institute surveys. The good news is we can change this because we all have the power to build assets in young people's lives.
To see a full list of all the developmental assets, CLICK HERE.