Revival
Regeneration 2020
What is Regeneration 2020?
Regeneration is the only Salvation Army conference that is specifically made for young adults in the Central Territory. It is an experience made just for you. You won't want to miss it! Registration ends on Monday, January 27th, 2020.
How much will it Cost?
Only $50. Only $50? Yes, only $50. That's a real sweet deal, considering it includes: all housing, meals, fun, electricity, water, heat, swag, places to sit or stand and interesting things to look at for the whole weekend.
When is Regeneration 2020?
Regeneration will be held the weekend of February 14-16th. This is President's/Valentine's Day weekend, so love will be in the air and you may have the following Monday off school or work.
How old should I be?
Regeneration is a conference for young adults. You must be between the ages of 18-29 (by 2/14/2020) to attend. There is one exception… If you are 30 or older and are active in young adult ministry on the local Corps or Divisional level you are now welcome to attend. (You will need to describe your involvement on the registration form).
What is the theme?
The theme is "Revival" which hopes to create an experience and posture of worship where the Holy Spirit can wake us up to personal, communal and world revival. We are very excited to have Carole Voisey and Michael Collins coming to speak. Osby Berry is leading worship and ConnectUp is returning to lead us in prayer ministry. We aim to seriously consider and pursue Revival and are very excited about what the Lord will do at Regeneration.
Can my spouse and/or child come?
Certainly! We love when families attend Regeneration. There will be housing for married couples and families with children. It's ok if your spouse is over 29 years old, only one of you needs to be between the ages of 18-29. Children between the ages of 0-5 can come at the cost of $20 per child.
What to pack?
Bible
Warm Clothing
Bedding (Sleeping Bag, Sheets, Pillow)
Towel
Where is Regeneration?
Wonderland Camp & Conference Center
9241 Camp Lake Road
Camp Lake, WI53109
Carole Jeanne Voisey (Guest Speaker)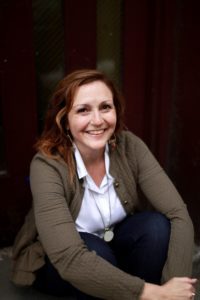 Carole Jeanne Voisey has been preaching and teaching the word of God as an ordained minister since 1989. As a Salvation Army officer, she pastored and preached in a church where her family has served for five generations. Growing up in church culture, she has experienced both the dryness of religious ritual and the awe of hearts set on fire for God. Having ministered in Eastern Europe for ten years, she speaks conversational Russian and has preached across Eastern Europe, Australia, The Republic of Georgia, England, and in the United States. A revivalist at heart, Carole Jeanne believes once someone has been baptized by the Holy Spirit fire, they are called to ignite that same revival fire in others! It is her passion to spread the fire of God wherever she goes. Carole is also an artist, poet, mother, and grandmother. Watch Carole prophesy about The Salvation Army from the Kidron Valley in Israel: Facebook Video.
Michael Collins (Guest Speaker)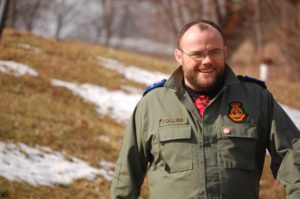 Once a heathen, now he's not. Michael is a fairly straight up guy 17 days outta 20. Michael Collins is a gifted speaker who will challenge with his passion, honesty and eagerness to share and live out the gospel. A larger-than-life, throwback Salvo, Michael's passion for the Gospel is matched only by his eagerness to share it. After being led to Christ by a Jehovah's Witness (it's a long story…), Michael spent the next six years of his life preaching on a street corner. In 1991, Michael started attending The Salvation Army and never looked back. Michael is passionate about Celebrate Recovery and Sports Ministries where he coaches six different sports including Rugby and Mixed Martial Arts (MMA). Whether he's serving a cup of soup to a lady on the street or choking out an opponent on the mat—he's doing it for the Lord. Michael is married to Niveria, his High School sweet heart, and lives in Vancouver, B.C., they have three children: Jacob, Sarah and Grace.
Osby Berry (Worship Leader)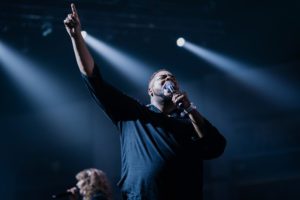 Cincinnati native Osby Berry grew up singing in church. He grew in worship ministry while sharing stages with gospel greats such as Dorinda Clark-Cole, Marvin Sapp, Myron Butler, Anita Wilson, and Tonya Baker as well as being a part of the Ohio based worship collective, Tommy McGuffey & True Worship. In fall of 2018 he garnered viral attention from singing Hillsong United's "So Will I (100 Billion X)" with Cross Worship, hitting over 18 million views on YouTube and propelling him further into the spotlight as a worship leader. With a heart for the church and worship, Berry travels worldwide as a guest worship leader and singer.
ConnectUp (Prayer Ministry)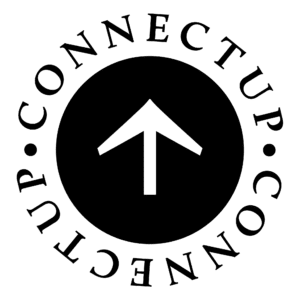 ConnectUp is a prayer team made of people who are passionate about helping others experience the love of God through prayer. Founded by Salvationists from the Eastern Territory, these men and women have been trained and mentored in personal prayer ministry and will facilitate individual prayer sessions throughout Regeneration. One of the outcomes of this event is to help young adults commit to a personal prayer life, and we are very excited to introduce this prayer ministry to the delegates of Regeneration. You should have received an email prior to the event with options to sign up for a prayer shift, if there are shifts available after that, you can sign up when you register on Friday. Prayer shifts will be held below the Chapel in Redwoods 1, 2 and 3. Please be on time. For more info about ConnectUp, check out their website: www.iconnectup.net
Registration is now closed