What is Regeneration 2022?
Regeneration is the only Salvation Army conference that is specifically made for young adults in the Central Territory. It is an experience made just for you. You won't want to miss it! Registration ends on January 28th, 2022.
How much will it Cost?
Only $50. Only $50? Yes, only $50. That's a real sweet deal, considering it includes: all housing, meals, fun, electricity, water, heat, swag, places to sit or stand and interesting things to look at for the whole weekend.
When is Regeneration 2022?
Regeneration will be held the weekend of February 18-20th. This is President's/Valentine's Day weekend, so love will be in the air and you may have the following Monday off school or work.
How old should I be?
Regeneration is a conference for young adults. You must be between the ages of 18-29 (by 2/14/2022) to attend. There is one exception… If you are 30 or older and are active in young adult ministry on the local Corps or Divisional level you are now welcome to attend. (You will need to describe your involvement on the registration form).
What is the theme?
This year we want to focus and examine Shalom, beyond just superficial peace but the complete and restorative peace of true Shalom with God, oneself and others. Through prayer and listening to the Holy Spirit's leading we believe this is a timely message for this generation after the unique and combined experiences over the last 18 months. ​
Can my spouse and/or child come?
There will be NO CHILDCARE offered this year at Regen. After looking at the increase in COVID cases and the fact that children under 5 are not even eligible for the vaccine, we have made the difficult decision to not offer childcare this year at Regeneration. We know that this will be an impact on some families that count on this ministry in order for them to attend, but it is in a effort to remain as safe as possible.
COVID SAFETY
All delegates will need to show either proof of full vaccination or proof of a negative COVID-19 PCR or antigen test at registration. The negative COVID-19 PCR or antigen test must occur within 48 hours before arriving to Regeneration registration.
We ask that all delegates must wear masks when indoors. Masks can be removed when eating and drinking during meals.
Where is Regeneration?
Wonderland Camp & Conference Center
9241 Camp Lake Road
Camp Lake, WI53109
2022 Regeneration Booklet
Osheta Moore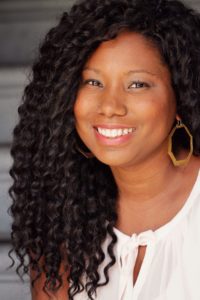 Pastor, speaker, mother, wife: Osheta Moore is passionate about peacemaking, racial reconciliation, and community development in the urban core. Osheta (pronounced o-she-da, and no, it doesn't mean anything, she says, "my dad just made it up") serves two congregations in St. Paul, Minnesota. She is an adjunct at Woodland Hills Church and the Pastor of Community life at Roots Covenant Church alongside her husband. Osheta is passionate about equipping the church to be everyday peacemakers. She is the author of Shalom Sistas, an invitation to women to practice the Hebraic concept of Shalom in their everyday lives and her most recent book and  "Dear White Peacemakers, is a love letter to White Christians on their anti-racism peacemaking journey. She is also completing her two year program to become an Spiritual Director so that she can help equip peacemakers with practices and prayers for the journey. Osheta has "flying in a hot-air balloon" at the top of her bucket list, and she is firmly convinced that everything is better after a nap. She's thrilled to be joining Regeneration this year! Follow Osheta on Instagram @oshetamoore for encouragement to practice everyday peacemaking and invitations for White Peacemakers on their journey towards anti-racism.
James Harvin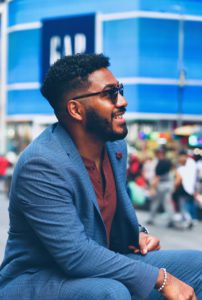 Follower of Jesus, public speaker, spoken word artist, and worship leader. James Harvin is a mental health awareness advocate who is passionate about art therapy using creative writing.  He uses poetry and spoken word to convey powerful Christ-centered messages to lead audiences to and through tough topics. James is also passionate about racial reconciliation and being a voice for the voiceless. He currently works as a LIFNAV coach in Nashville, TN where he helps the unhoused population get onto their feet and achieve their goals.
North Point Worship
North Point Worship is a musical expression of worship from North Point Community Church in Atlanta, GA. The group originally formed out of the church's high school ministry, InsideOut, purposing to help give students everyday language to express their gratitude, dependence, and reverence for their Heavenly Father who loves them. In addition, they write with the hope that every person who hears their music will be encouraged to follow Jesus more wholeheartedly, and that those who feel far from God will personally experience the nearness of His grace.
With the widespread popularity of their song "Death Was Arrested", North Point Worship signed with Centricity Music in 2016. Soon after, they released "Nothing Ordinary—Live" in 2017, and in 2018 a self-titled EP, and the Christmas project "Ring the Bells". In 2018, the band's music was streamed 57.6 million times worldwide on all platforms, even earning placement on Spotify's mainstream playlist, New Music Friday. This significant growth marks a new opportunity for the group to serve beyond their local church and to make an impact globally, with the desire to see as many people as possible encounter the life-changing Gospel of Jesus.
ConnectUp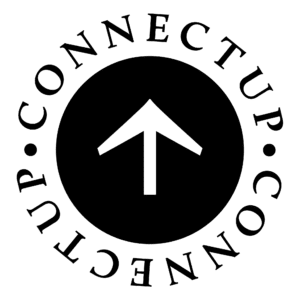 ConnectUp is a prayer team made of people who are passionate about helping others experience the love of God through prayer. Founded by Salvationists from the Eastern Territory, these men and women have been trained and mentored in personal prayer ministry and will facilitate individual prayer sessions throughout Regeneration. One of the outcomes of this event is to help young adults commit to a personal prayer life, and we are very excited to introduce this prayer ministry to the delegates of Regeneration. You should have received an email prior to the event with options to sign up for a prayer shift, if there are shifts available after that, you can sign up when you register on Friday. For more info about ConnectUp, check out their website: www.iconnectup.net
See what we've got planned