4 Chair Discipleship
Refuel 2020
What is Refuel 2020?
Refuel is a conference for everyone involved in youth ministry. The focus of Refuel 2020 is 4 Chair Discipleship. Our objective is to equip leaders to be disciple makers. This year we have the great pleasure of having guest speakers Doug Holliday and Jay Fast from Sonlife ministries lead us through the 4 Chair Discipleship training along with Ronnie Murchison leading us to the feet of God in worship.
How much will it Cost?
Refuel is $100 per person. For Refuel , we have a super savings offer! Corps Officers who pay the $100 fee and attend the entire Refuel Conference are eligible to bring their youth workers, corps staff and volunteer leaders FOR FREE! That's right – FREE!
When is Refuel 2020?
Refuel is Tuesday through Friday, February 11-14, 2020. Online registration ends January 27th.
Who should attend Refuel?
Refuel is a gathering for youth leaders. Anyone involved in youth work as a volunteer leader, paid corps employee, intern, youth development coordinator, divisional staff, territorial staff, cadet, and corps officers are all welcome to Refuel!
What is the theme?
Jesus's disciple-making strategy follows four challenges He posed to His followers: "come and see" (John 1:39), "follow me" (John 1:43), "follow me and I will make you fishers of men" (Matthew 4:19), and "go and bear fruit" (John 15:16). With this simple pattern, Jesus led His disciples through the natural growth process from children, to young men, and to spiritual fathers.
Where is Refuel?
Wonderland Camp & Conference Center
9241 Camp Lake Road
Camp Lake, WI53109
Thanks for signing up! We can't wait to see you!
Registration closed
Doug Holliday (Guest Speaker)
Doug is a twenty-plus year veteran of youth ministry, having served on staff in the local church as a youth pastor, director of evangelism and teaching pastor in Illinois, New Jersey and Florida.  Doug is the Executive Director of Sonlife Ministries  and has also served on staff with Campus Crusade for Christ (Student Venture) and as a Speaker and Trainer with Dare 2 Share.
Doug is a graduate of Liberty University and Wheaton College Graduate School.  He and his wife Jennifer live in Lake Mary, Florida with their six daughters.
Jay Fast (Guest Speaker)
How would you describe your role with Sonlife?
I oversee Sonlife's student ministry short-term missions program, called "Fusion", developing partnerships between churches in North America and Latin America for the purpose of equipping students as disciple-makers. Additionally, I serve as a liaison between our global ministry partners and facilitate training, coaching, and mentoring for ministry leaders in the Midwest region of the U.S.
What do you enjoy about the ministry you do with Sonlife?
I enjoy the opportunities to connect with ministry leaders and equip youth pastors to train their students for cross-cultural disciple-making.
What are the values that drive you?
God-glorifying, Christ-centered, incarnationally relational, disciple-making, reflecting the character and priorities of Jesus
What are your hobbies, favorite family activities or interesting fun facts?
Snowboarding, movies, long walks on the beach, drone-piloting, soccer. I have a large collection of books that I haven't read yet…but plan to someday.
Your top 3 favorite Podcasts/Books?
-The Lost Art of Disciple Making (Leroy Eims)
-The Heart of the Matter (Dave Busby)
-Cross Examined (podcast)
Ronnie Murchison (Worship Leader)
Ronnie Murchison is a bilingual gospel musician who currently serves as the area music director for The Salvation Army in Memphis, TN. Whether preaching, teaching, or singing, his passion is to minister the unadulterated truths of the gospel to the very core of an individual's being. Ronnie is an anointed psalmist and loves to worship the Lord with much intensity, charisma and sensational energy.  His true passion is prison ministry and has been active in that ministry for over 15 years.
ConnectUp (Prayer Ministry)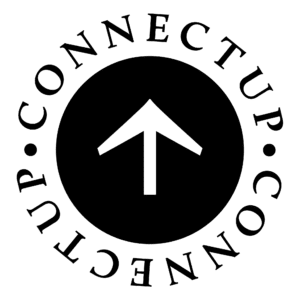 ConnectUp is a prayer team made of people who are passionate about helping others experience the love of God through prayer. Founded by Salvationists from the Eastern Territory, these men and women have been trained and mentored in personal prayer ministry and will facilitate individual prayer sessions throughout Regeneration. One of the outcomes of this event is to help young adults commit to a personal prayer life, and we are very excited to introduce this prayer ministry to the delegates of Regeneration. You should have received an email prior to the event with options to sign up for a prayer shift, if there are shifts available after that, you can sign up when you register on Friday. Prayer shifts will be held below the Chapel in Redwoods 1, 2 and 3. Please be on time. For more info about ConnectUp, check out their website: www.iconnectup.net